Return to Headlines
OKCPS Names New Leader at Southern Hills Elementary
As the 2018-19 school year quickly approaches, OKCPS has selected an interim principal to lead the following school:
Southern Hills Elementary School - Cindy Watson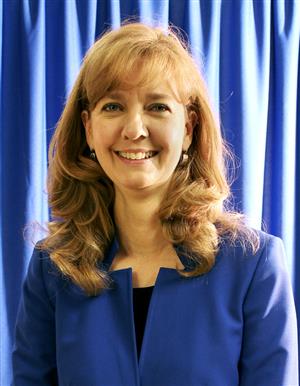 Cindy Watson is currently serving as a Teacher & Leader Effectiveness (TLE) Coordinator at the Central Office. She also served previously as the Principal at Capitol Hill Elementary. Cindy joined OKCPS in 2016 after serving as a Principal for Tulsa Public Schools and an Assistant Principal for Norman Public Schools. She is a former National Board Certified Teacher; attended intensive Leverage Leadership work in NY with Paul Bambrick-Santoyo and is currently pursuing a doctorate in Leadership.
Cindy is replacing Jennifer McKay who is joining the OK State Department of Education as the Senior Director of Early Childhood.
A community "Meet & Greet" will be planned for Southern Hills Elementary.
-----------------
A medida que se acerca el año escolar 2018-19, OKCPS ha seleccionado un director interino para dirigir la siguiente escuela:
Escuela Primaria Southern Hills - Cindy Watson
Cindy Watson actualmente se desempeña como Coordinadora de Efectividad de Maestros y Líderes (TLE) en la Oficina Central. También se desempeñó anteriormente como directora en la escuela primaria Capitol Hill. Cindy se unió a OKCPS en 2016 después de servir como directora de las Escuelas Públicas de Tulsa y subdirectora de las Escuelas Públicas de Norman. Ella es una ex maestra certificada por la Junta Nacional; asistió al trabajo intensivo de Liderazgo en Nueva York con Paul Bambrick-Santoyo y actualmente está en proceso para un doctorado en Liderazgo.
Cindy está reemplazando a Jennifer McKay, quien se está uniendo al Departamento de Educación de Oklahoma como directora sénior de Early Childhood.
Se planificará una "Bienvenida" de la comunidad para Southern Hills Elementary.