Welcome to Classen School of Advanced Studies

High School @ Northeast



New Student Application Window Now Open!

The application window for the 2022-2023 school year
opens from
December 17 - February 25th, 2022

Mission
The Classen School of Advanced Studies' mission is to ensure that all students learn at high levels to become high-quality, academically prepared, global citizens.
Vision
It is our vision to develop healthy, creative, and innovative citizens, and ensure a successful transition for graduates by providing quality instructional programs that prepare our students for college, university, or conservatory/fine arts institutions.



Administration
Principal
Scot McAdoo - shmcadoo@okcps.org

Assistant Principal
Mitch McIntosh - mkmcintosh@okcps.org

Assistant Principal
Misti Tope - mtope@okcps.org


---
School Hours

8:20 am - 3:10 pm
---

Contact
Map Address
3100 N Kelley Ave, Oklahoma City, OK 73111

Office: (405) 587-5400
Attendance Line: (405) 587-5414
Fax: (405) 587-5404


---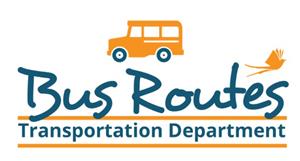 1. By using the "Where's My Bus Stop" Link, you will be directed to submit your child's grade and address location. Here you will receive step-by-step instructions to find your stop, a map for reference, and approximate times of arrival. "Where's My Stop" is not applicable for alternative education or application school sites.
Be very specific with your address, for example:

House #: 2534 Street: SE 15th St. Zipcode: 85929

Make sure you put "st, nd, rd, or th" on the end of numbers and include the "St., Place, Ave." etc.
2. Also available are PDF copies by the school through the 2020-2021 Elementary, Middle, and High School tabs. These lists show the full route sheet for a particular neighborhood area.
---
BUS TIMES ARE APPROXIMATE. WE ADVISE ALL STUDENTS TO BE PRESENT AT THEIR BUS STOP 10 MINUTES BEFORE THE DESIGNATED ARRIVAL TIME. SOMETIMES BUSES CAN BE DELAYED DUE TO TRAFFIC AND OTHER UNFORESEEN ISSUES, BUT BUSES WILL NOT ARRIVE EARLY.