Home of the Knights!
---
NWC Informational Video (click here)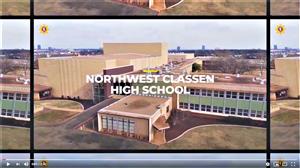 ---
How to log in to your virtual classroom
Click here to see step by step how to log in to the classroom virtually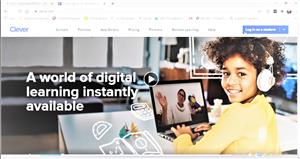 ---
Administration
Principal: Jahree Herzer
Asst. Principal (9th, A-L): Gina Villalva
Asst. Principal (9th, M-Z): Cassandra Clark
Asst. Principal (10th grade): Kristen Richardson
Asst. Principal (11th grade): Keith Ooten
Asst. Principal (12th grade): Sunie Killam
---
School Hours
7:35 a.m. - 2:25 p.m.
Ready to Learn
Part of being a wise knight is arriving on time. Being punctual is an important life skill that helps you succeed in school and at your current or future job! Please make sure you are forming good habits while in high school that will stay with you through adulthood. Remember to get to school before 7:20 am to make it through scanning, get breakfast, and be on time to class!
Map Address
2801 NW 27, Oklahoma City, 73107
Office: (405) 587-6300
Fax: (405) 587-6415


---

Vision
By providing equitable access to a world-class education, every Northwest Classen High School student will graduate ready to fulfill their unique purpose in a healthy, vibrant community.
Mission
Every day, Northwest Classen High School will ignite a passion for learning in every child, invite families to engage, and inspire respectful and trusting relationships with our diverse community.
Community Partnerships
With the support and partnership of our community and parents, the collective and cherished aspiration of the NWC Team is to seize the fleeting opportunity before us to ignite a passion for learning among our students. By creating a culture of high expectations for student learning through standards-based instruction, we want to empower students to become exceptional members of society with the ability to achieve their goals in any future path they may choose.