Home of the Generals!

---
Administration

Principal
Greg Frederick
Email: gtfrederick@okcps.org

Assistant Principals
- Jennifer Kleyn
- Kandy Hunt
- Paul Hartman
- Cathy Hill
- Stephen Beck, Admin Intern
---
Do you need Night School? Use this link https://forms.gle/NLuKBEdaU8mu1MJG7 to sign up by Februrary 26. You must use your OKCPS account.
---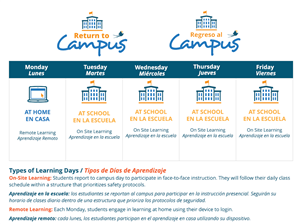 Click here for more information on our district's Return to Campus Plan
Presione aquí para más información sobre el plan de regreso al campus.
---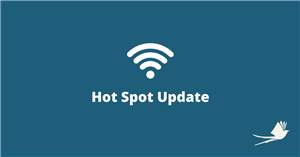 HOTSPOT UPDATE: Verizon, the district's primary WiFi hotspot vendor, is making some improvements to their service. Unfortunately, this has caused some connection issues for students who are using district-issued Jetpack Ellipsis WiFi hotspots.
If you are experiencing issues please reboot the device by doing the following:
1. Hold down the power button until the device fully shuts down and the screen goes dark.
2. Wait 10 seconds.
3. Hold down the power button until the device powers back on and you see the "Ellipsis Jetpack" splash screen
Read more at: https//bit.ly/2MSKE2m
Verizon, el principal proveedor de puntos de acceso WiFi del distrito, está aumentando el nivel de su servicio. Desafortunadamente, esto ha causado algunos problemas de conexión para los estudiantes que utilizan puntos de acceso WiFi Jetpack Ellipsis emitidos por el distrito.

Si tiene problemas, reinicie el dispositivo haciendo lo siguiente:
1. Mantenga presionado el botón de encendido hasta que el dispositivo se apague por completo y la pantalla se oscurezca.
2. Espere 10 segundos.
3. Mantenga presionado el botón de encendido hasta que el dispositivo se encienda de nuevo y vea la pantalla de presentación "Ellipsis Jetpack"
---
UPDATED Bell Schedule during Remote Learning/Horario de campana ACTUALIZADO durante el aprendizaje remoto.
TB 1: 7:30am - 8:22am
TB 2: 8:27am - 9:14am
TB 3: 9:19am - 10:06am
TB 4*: 10:11am - 10:58am *If you have TB 4 Advisory, this is your lunch
TB 5*: 11:03am - 11:50am *If you have TB 5 Advisory, this is your lunch
TB 6*: 11:55am - 12:42pm *If you have TB 6 Advisory, this is your lunch
TB 7*: 12:47pm - 1:34pm *If you have TB 7 Advisory, this is your lunch
TB 8: 1:39pm - 2:30pm
---
FREE RESOURCES for mental health and wrap around services; also for college students with various financial needs.
1. Northcare is launching a COVID Crisis Counseling Program with free mental health and assistance services. Contact Amanda Rodriguez directly at (405) 858-2727or covidoutreach@northcare.com if you have any questions about the program. Yes, these services are free!!
2. Homeless and housing-insecure college student populations are growing. Below is a central place for college students to connect with assistive resources and organization s. It includes an extensive list of on-campus, community, government, and online resources that are dedicated to helping homeless and housing-insecure students. There is information on scholarships and other financial aid opportunities that can help offset the cost of tuition and housing.
Resources & Scholarships for Homeless and Housing-Insecure Students: https://www.publicservicedegrees.org/resources/higher-education-resources-for-homeless-students/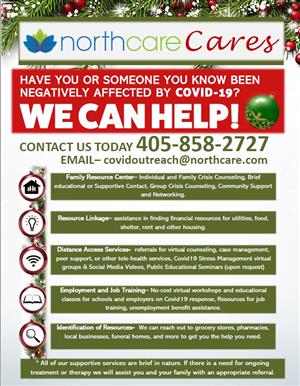 ---
USG Connectivity Survey/Encuesta de conectividad de USG
USG students, please take a few minutes and complete the Google Form regarding connectivity with WiFi. This form will allow us to distribute resources as needed.
Please use your OKCPS log-in: https://forms.gle/Yqa9eagd9pHb55X66

Estudiantes de USG, tómese unos minutos y complete el formulario de Google con respecto a la conectividad con WiFi. Este formulario nos permitirá distribuir recursos según sea necesario.
Utilice su nombre de usuario y contraseña de OKCPS: https://forms.gle/Yqa9eagd9pHb55X66
---
We now have an Attendance Hotline!
¡Ahora tenemos una línea directa de asistencia para ausencias!
To report any kind of absence (illness, no power, etc.), please call: 405-587-2200 then select option 1.
It will ask you for the date, parent's name, parent phone number, student's name, and reason for absence. It will ask for a teacher's name, but please ignore that question.

Para reportar cualquier tipo de ausencia (enfermedad, falta de luz, etc.), por favor llame al: 405-587-2200 y luego seleccione la opción 1.
Le pedirá la fecha, el nombre de los padres, el número de teléfono de los padres, el nombre del estudiante y el motivo de la ausencia. Le pedirá el nombre de un maestro, pero ignore esa pregunta.
---
Updated Days and Times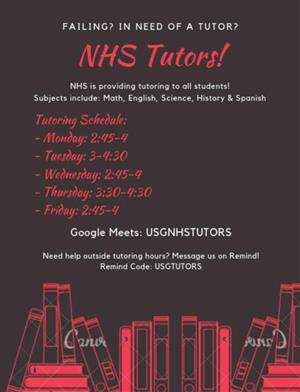 Tutoring help available:
Mondays: 2:45 - 4:00
Tuesdays: 3:00 - 4:30
Wednesdays: 2:45 - 4:00
Thursdays: 3:30 - 4:30
Fridays: 2:30 - 4:00
REMIND: USGTUTORS
Google Meets: USGNHSTUTORS
---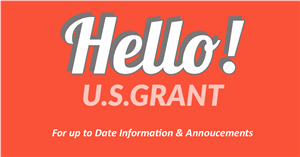 Click here for up-to-date announcements!
---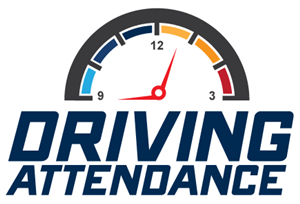 Ready to earn $100 or more?

We have the opportunity to award 2 students with a $100 gift card for perfect attencance each 9 week period. These will be students who had perfect attendance for the entire period. The grand prize will be one $500 gift card to be drawn form the list of students who had perfect attendance ALL school year.
Be sure you are in your classes every school day to be eligible!
---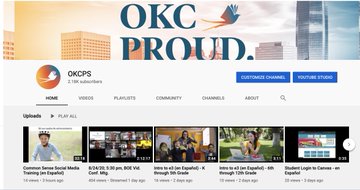 Follow #OKCPS on Youtube!

We've created tutorials both in English and Spanish about logging into Canvas, navigating your Chromebook and iPad, and installing iPad apps! We will be creating more videos to help families navigate our virtual world of learning!

Check it out: https://bit.ly/2YzvBxG
---

2020-2021 ENROLLMENT INFORMATION/ENSCRIPSIONES INFORMACION

If you have not yet enrolled, please call 405-587-2200 to make an appointment. You must be enrolled before you can receive your technolocy device.
Si aún no se ha inscrito, llame al 405-587-2200 para hacer una cita. Necesita estar inscrito antes de recibir su computadora.
Monday through Friday 8:00AM - 1:30PM

Please bring:
Two proofs of residency, such as a utility bill, lease agreement, or other official documents
Current photo ID of parent/legal guardian
Updated immunization records
If you are new to UGS from another district or state, please provide an official transcript from your previous school/district and an official copy of your child's birth certificate.

More enrollment information can be found here: STUDENT SERVICES
---
Records Requests:
Current students: Click Here
Class of 2016-2020: Click Here
Class of 2015 or earlier: Click Here
---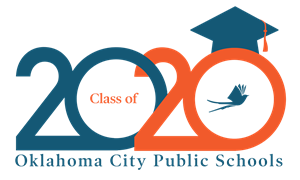 Virtual Graduation Information
A message to the Class of 2020 from our Superintendent, Dr. McDaniel
---
ATTENTION USG PARENTS AND STUDENTS: You will be receiving calls from teachers soon! This call may come from an unknown or unfamiliar number. Please ANSWER! If you do not hear from a teacher withing the next frew days, please reach out to ANY teacher that you may have access to via email or social media. It is important that we speak to you. Thank you!
---
School Calendars/Calendario Escolar:
2020-2021 Student/Parent Calendar
School Hours/Horas de Estudio
7:35am-2:25pm
Student Drop-Off Change
Attention USG Students: All students will now enter scanning through the south doors of the building. The main door will not open for students until 7:50 am. There will be 2 lines at the south door that will open at 7AM. One line for students who have a backpack and a line for no bags. Please arrive by 7:20 to ensure you are not late for school. ATTENDANCE MATTERS!

---
Map Address
5016 S Pennsylvania Ave, Oklahoma City, OK 73119
Office: (405) 587-2200
Fax: (405) 587-2205
---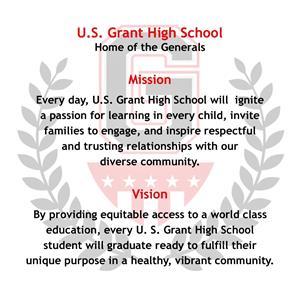 ---
Core Beliefs
We Believe: A quality education, accessible to everyone, is the key to our future success and societal advancement.
We Believe: Our school should reflect a microcosm of society where adults model citizenship and collaboration, and work together to solve problems and reach shared goals.
We Believe: Our Faculty and Staff should develop caring relationships that inspire and enable student success.
---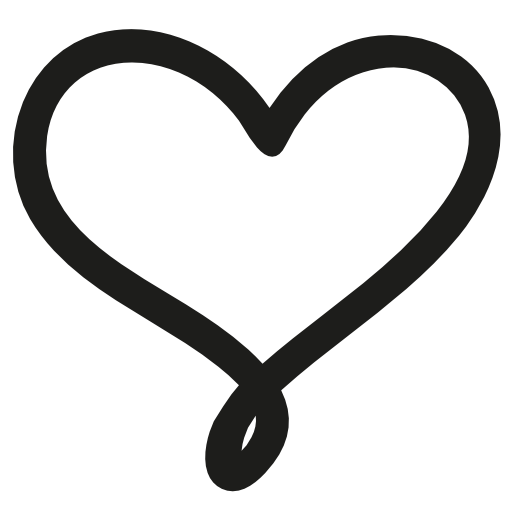 Caring Students
If you see any of the following:

• Another student struggling to make friends.
• Another student being picked on.
• A student who is shy or not with the 'in' crowd.
• A studemt who is eating lunch by themselves.

BE A LEADER! BE A GENERAL!
Say hi. Smile at them. Ask if you can sit with them. Include them in an activity.
You never know what that person is facing inside or outside of school.

YOUR KINDNESS WILL MAKE A DIFFERENCE IN SOMEONE'S LIFE.

---
Dress Code - 2019-20

USG Dress Code - English
USG Dress Code - Español