Home of the Generals!

---
Administration

Principal
Adam Jewell - arjewell@okcps.org
Assistant Principals
Jennifer Kleyn - jakleyn@okcps.org
Andy Hartman - pahartman@okcps.org
Cole McMurphy - camcmurphy@okcps.org
Cathy Hill - cahill@okcps.org
Intern Administrator
Miguel Blanco - mblanco@okcps.org
---
School Hours/Horas de Estudio
7:35 am - 2:25 pm

Address
Map Address
5016 South Pennsylvania Avenue. Oklahoma City, OK 73119

Contact
Office: (405) 587-2200
Fax: (405) 587-2205
---
Core Beliefs



We Believe: A quality education, accessible to everyone, is the key to our future success and societal advancement.

We Believe: Our school should reflect a microcosm of society where adults model citizenship and collaboration, and work together to solve problems and reach shared goals.

We Believe: Our Faculty and Staff should develop caring relationships that inspire and enable student success.
---
Our Mission:
US Grant High School's mission is to inspire student success through academics, arts, athletics, and culture.

Our Vision:
US Grant High School is a safe place where students develop real-world, life-long skills which will ensure success after high school.
---


Click here for the new Student/Parent Handbook
Oprima aquí para el nuevo manual de estudiante/padre
---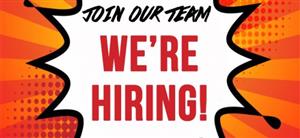 Want to make a change? Want to make a difference?
We have the following positions available:

Classroom and Support:
2 - ELD/ELL Paraprofessionals
2- SpED Paraprofessionals
1 - Family Support Advocate
Please apply here if interested!
Coaching positions:
1 - Head Golf (boys and girls)
1 - Head Tennis (boys and girls)
2 - Assistant Track (boys and girls)
1 - Assistant Baseball
Please email Coach Levescy, AD
---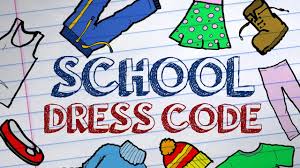 USG Dress Code Policy - ENG
2022-23 USG Dress Code Policy - SPAN
---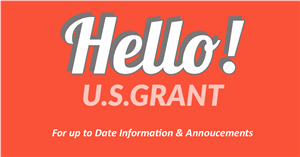 Up To Date Information and Announcements
---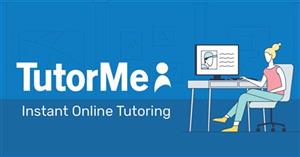 Click here for infomation.
---

Connecting Families through Empowering, Servicing, and Supporting
Conectando Familias mediante Empoderamiento, Servicios, y Apoyo
Mental Health/Salud Mental
Physical Health and Wellness Programs/Salud Física y Programas de Bienestar
GED Prep & Academic Classes/Clases Educacionales y Preparación para el GED
Employment Resources/Recursos de Empleo
Financial Wellness Programs/Programas de Bienestar Financiero
Senior Citizen Support/Apoyo para la Tercera Edad
Transportation/Transporte
OKCPS Family Connect is available to any family with students enrolled in OKCPS and any staff member currently working in the district. Students who qualify as an unaccompanied youth and live in temporary or transitional homes are also eligible to use the service and apply for mental health relief funds. The staff of OKCPS may also call the line when seeking services or resources. We provide counseling and crisis assistance through 587-FEEL in conjunction with Human Resources.
OKCPS Family Connect está disponible para cualquier familia con estudiantes inscritos en OKCPS y para cualquier miembro del personal que trabaje actualmente en el distrito. Los estudiantes que califican como jóvenes no acompañados y que viven en hogares temporales o de transición también son elegibles para usar el servicio y solicitar fondos de ayuda para la salud mental. El personal de OKCPS también puede llamar a la línea cuando busque servicios o recursos. Proporcionamos asesoramiento y asistencia en caso de crisis a través del 587-FEEL en colaboración con Recursos Humanos.
---
Records Requests:
Current students: Click Here
Class of 2018-2022: Click Here
Class of 2017 or earlier: Click Here
---