Return to Headlines
Congratulations to the Oklahoma City Public Schools Site Teachers of the Year for 2020-2021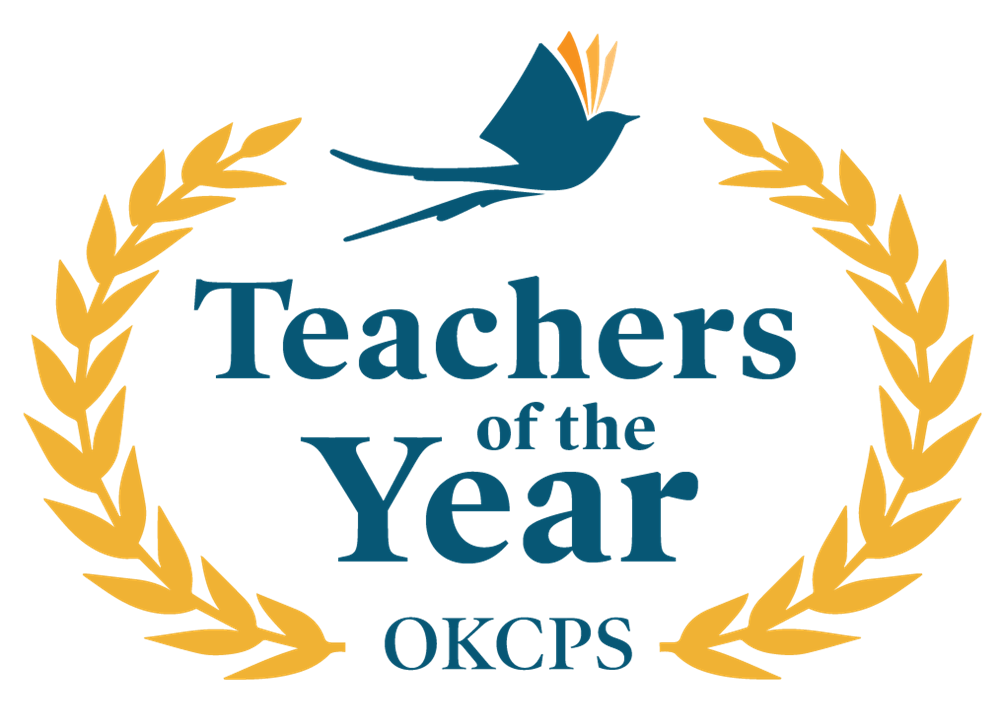 The challenges of 2020 have only reinforced the critical role that schools and educators play in the lives of our children. Despite the many challenges we have faced together this year, OKCPS teachers continue to find innovative ways to stay connected with students and families, working to provide them with not only a world-class education but also much-needed individualized support.
I've always said that the relationship between students and teachers is where the magic happens, and today that's still the case -- whether it's on a screen or in-person.
I'm so proud of #TeamOKCPS and truly am honored to recognize and congratulate our 2020-2021 OKCPS Site Teachers of the Year!
Dr. Sean McDaniel
View the Teacher of the Year website



2020-2021 OKCPS Teachers of the Year
| | |
| --- | --- |
| School | Teacher |
| Adams Elementary | Andrea Sanders |
| Adelaide Lee Elementary | Taylor Neal |
| Arthur Elementary | Rachel Farmer |
| Belle Isle Enterprise Middle School | Sally Hoch |
| Bodine Elementary School | Dylan Smith |
| Britton Elementary | Mildredge Rafter |
| Buchanan Elementary | Marsha Ambrose |
| Capitol Hill High School | Tristianne Asbury |
| Capitol Hill Middle School | Julio Fajardo |
| César Chávez Elementary | Jacqueline Tipton |
| Classen SAS @ Northeast | Rory Behrens |
| Classen SAS Middle School | Nicole Hagans |
| Cleveland Elementary | Alicia Hunt |
| Coolidge Elementary | Wauneka Leeson |
| Douglass High School | Chara Patterson |
| Emerson North | Koby Dockrey |
| Emerson South | John Hill |
| Esperanza Elementary | Marietta Combs |
| Eugene Field Elementary | Amy Seerey |
| Extended Educational Services | Rickey Moham |
| FD Moon Middle School | Danielle Jones |
| Fillmore Elementary | Tiffany Leitz (Dye) |
| Gatewood PK Center | Hilary Jones |
| Hawthorne Elementary | Emily Hargis |
| Hayes Elementary | Summer Nolan |
| Heronville Elementary | Tiffany Olvera Magee |
| Hillcrest Elementary | Rebekah Duncan |
| Horace Mann PK Center | Ashley Barker |
| Jefferson Middle School | James McGregor |
| John Marshall Enterprise High School | Kendra Whitman |
| John Marshall Enterprise Middle School | Jamie Price |
| Johnson PK Center | Kelly Silvers |
| Kaiser Elementary | Christine Cooper |
| Mark Twain Elementary | Shelly Michael |
| Martin Luther King Jr. Elementary | Tamia DeBerry |
| Mary Golda Ross Middle School | Lisa Purcell |
| Monroe Elementary | Shino Yeager |
| Nichols Hills Enterprise Elementary | Cynthia Johnson |
| Northwest Classen High School | Casey Walker |
| Prairie Queen Elementary | Sharla Timms |
| Putnam Heights Academy | Shaliqua Hopkins |
| Quail Creek Elementary | Dana Chambers |
| Ridgeview Elementary | Relva Giesey |
| Rockwood Elementary | Tifini Phelps |
| Rogers Elementary | Alice Winston |
| Roosevelt Middle School | Willie Dilworth |
| Shidler Elementary | Elizabeth Davis |
| Southeast High School | Donald Stephens |
| Southeast Middle School | Zachary Wiseman |
| Southern Hills Elementary School | Thessalonica Turnbull |
| Spencer Elementary | Mary Carson |
| Star Spencer Mid-High | Rosalyn Benjamin |
| Taft Middle School | Alicia Grote |
| Thelma R. Parks Elementary | Shelby Davis |
| U.S. Grant High School | Zoey Kapusinski |
| Van Buren Elementary | Hilda Martinez |
| Webster Middle School | Kasey Maddox (Gray) |
| Wheeler Middle School | McKenzie Hodge |
| Willow Brook Elementary | Sandra Williams |
| Wilson Elementary | Brittany Hinckle |