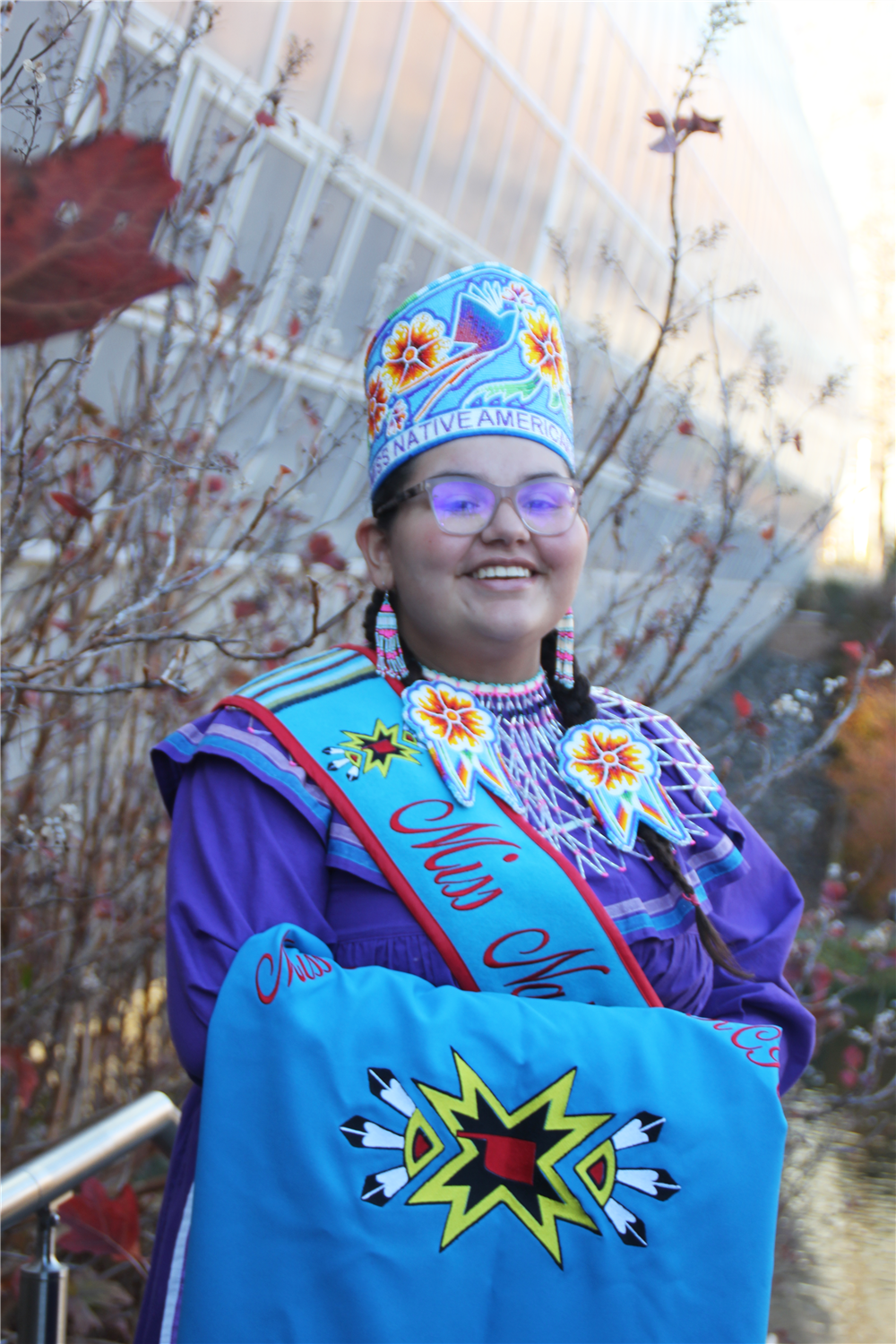 Phone:
Email:
Degrees and Certifications:
Miss Native American OKCPS 2020-2021

Alyssa Rose Rubio

Alyssa Rose Rubio is the 14 year old daughter of Christie and Tito Rubio. She is Chickasaw and in the 9th grade at Southeast High School. Alyssa has two older sisters and two younger brothers. She loves volleyball! Alyssa was on the 8th grade team that won first place in the OKCPS All City tournament. Her favorite subject in school is math and she is an A and B student. Alyssa is very active in the OKCPS Native American Student Services programs. She is a participant of the after school girls mentoring program; MYLIFE, Oklahoma History Challenge Bowl, volunteering at the OKCPS Stompdance and Powwow, Cultural Nights, Student Art Show, and Resonative Youth Dance Troupe. Her hobbies include drawing, beading, singing, and dancing. She loves doing activities with her tribal language classes, stomp dance classes, and cultural classes. Alyssa is honored to be crowned the 1st Annual Miss Native American OKCPS. She would like the thank the OKCPS Native American Student Services department, OKCPS district, her family, and her friends for supporting her. She is excited to represent all Native American Students and Families in the district this next year.