Return to Headlines
5/14/2021 Message from McDaniel | Weekly COVID-19 Update
OKCPS families and staff,
This week, OKCPS celebrated our amazing retirees who have dedicated their lives to serving our students, families and staff. It's always tough to lose talented members of #TeamOKCPS but we wish them all the very best in their next chapter of life!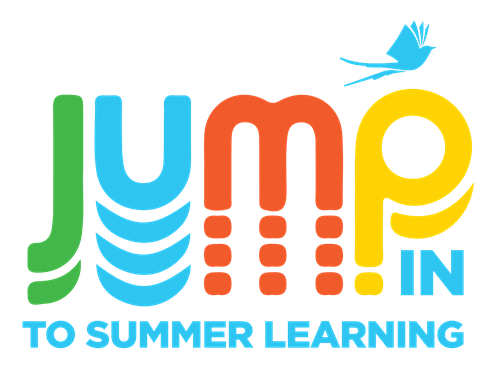 OKCPS also released more information about Summer Learning this week! Students who will be going into PK - 12th grade (2021-2022) will have a number of opportunities to engage in summer learning activities to keep them connected to learning and provide an opportunity to close learning gaps.
This year, OKCPS is proud to offer a variety of Summer Learning opportunities:
ENRICHMENT: All OKCPS families can access a number of virtual learning options which students can do on their own using their district-provided device. OKCPS will also host two in-person STEAM Learning opportunities for the first 150 students who sign up. If interest is high, we will consider expanding this enrichment program to additional sites if/as staffing allows.
ENHANCEMENT: Nearly 4,000 OKCPS students have been invited to attend an English-Language Arts and Math focused summer learning session at one of 10 sites across the district, along with our high school students who need help with credit recovery.
ATHLETICS: Our OKCPS Athletics Department will host individual sports camps and strength and conditioning clinics at each high school for students who will be going into grades 6th -12th.
COMMUNITY PARTNERSHIPS: OKCPS is excited to help connect our students with opportunities to attend local summer camps and other events hosted by some of our amazing community partners, with the district often covering the fees to attend.
For the first time, OKCPS is excited to provide transportation for all students who have been invited to attend an one of our 10 in-person Summer Enhancement sessions being held across the district.
OKCPS will also provide meals for all students attending any of our in-person summer learning opportunities, as well as curbside meal service for all families at all of our summer learning locations.
Based on current recommendations from the CDC, OKCPS will continue to require the use of masks for all students, families, staff, volunteers and visitors during the month of June. This includes those participating in our Summer Learning programs.
Families can learn more and register for different options by visiting www.okcps.org/SummerLearning, or call the PK-12 Schools Office at (405) 587-0049 with any questions.
Reminders & Supports
Graduation: Next week, we'll be celebrating our 2021 Graduates! Ceremonies will begin on May 17 with limited attendance and a number of safety protocols in place. OKCPS is pleased to offer a livestream of each event which can be watched in real-time for those who are unable to attend in-person. Details regarding the livestreams will be shared ahead of each event. See specific ceremony dates and details here: www.okcps.org/graduation. OKCPS is thrilled to once again be able to provide this important rite of passage for our scholars!
e3 Pre-Registration: OKCPS continues to accept pre-registration for our online learning program, which provides a 24/7 online learning environment to meet each student's unique needs. e3 Online Learning courses are monitored and supported by OKCPS teachers, counselors and administrators. Learn more or pre-register for e3 Online Learning for next school year by visiting, www.okcps.org/e3.
School Calendar: As a reminder, the last day of classes for OKCPS students is Wednesday, May 26th. Also, on Monday our Board of Education approved the calendar for the 2021-22 school year, which can be found here.
COVID-19 Vaccine: As vaccines become available to anyone 12 yr and older, OKCPS is partnering with OCCHD to host two more vaccine PODs -- Saturday, May 15th at John Marshall Enterprise High School located at 12201 Portland Ave, OKC, OK 73120 and Monday, May 17th at Douglass High School located at 900 N Martin Luther King Ave., Oklahoma City, OK 73117. Please note that anyone under 18 years old on the day of their appointment MUST be accompanied by a parent or legal guardian. As a reminder, OKCPS does not require the vaccine for students or staff. These opportunities are purely voluntary. Visit www.vaxokc.com to book an appointment.
Safety Practices: Students SHOULD NOT come to school if they have a fever, are feeling ill, have symptoms of COVID-19, have tested positive for COVID-19, have been exposed to a person with COVID-19 or who are waiting for test results. Instead, please keep your child at home and notify the school. We also require students, staff, and visitors to wear a face mask or covering while on buses, in the school building or any part of a school's campus for the remainder of the school year. For questions, please contact your child's school or visit the district website at www.okcps.org/covid19
Supports: OKCPS remains committed to supporting you in every way possible. Below are some resources for families and staff:
OKCPS recently launched

Family Connect

,

a resource program for OKCPS families offering support with mental health, physical health, GED prep/academic classes, employment resources, senior citizen support and transportation.for our families. Families can request support by calling (405) 587-FEEL to speak to a case manager Monday through Friday from 8am to 4:30pm.

OKCPS Employee Assistance Program

is available to district staff for emotional support, legal and financial guidance and much more at no cost.
2-1-1 HeartLine is open 24/7 for help with counseling, rental assistance, food pantries, affordable housing, health resources, child care, after-school programs, caregiver support, financial programs, literacy, and job programs. As always, please call 911 for emergencies.

If you or someone you know is thinking about suicide, call 2-1-1 or the National Suicide Prevention Lifeline 800-273-TALK (8255) for 24/7 support.
May 26 will be here before we know it, so let's continue to remain vigilant in the safety practices outlined in our OKCPS Six-Point Safety Plan and enjoy these last few days together. As always, thank you for your ongoing support. Stay safe, everyone.
OKCPS Weekly COVID-19 Update
On May 11th, OSDH reported that the cases per 100,000 for Oklahoma County were 6.6, which keeps Oklahoma County in the OSDE's Yellow Alert Level. We must remain vigilant and closely follow all safety protocols if we want our students to be able to remain in the classroom.
Each Friday, OKCPS reports the number of active "self-reported" positive COVID-19 cases, as well as the number of individuals who have been asked to isolate due to potential exposure to the virus.
"Close Contact" Exposure refers to the number of cases when a staff member or student was in "close contact" with a person who has tested positive for COVID and has been asked to isolate. "Close contact" as defined by the Centers for Disease Control and Prevention occurs when an individual is within 6 feet of an infected person for at least 15 minutes starting from 2 days (or 48 hours) before the infected person's onset of symptoms.
Self-Reported Positive Cases refers to the number of cases when a staff member or student has notified OKCPS of positive results from a COVID-19 test.

COVID-19 Reporting
OKCPS families and staff should continue to report a positive COVID-19 test and/or an exposure to a known positive case. The reporting procedures are listed here for both students and staff: www.okcps.org/Page/5673.
Please do not come to work or school if you have a fever, are feeling ill, have symptoms of COVID-19, have tested positive for COVID-19, have been exposed to a person with COVID-19 or who are waiting for test results. Instead, stay home / keep your child at home and follow the appropriate reporting procedures.