Return to Headlines
4/30/2021 Message from McDaniel | Weekly COVID-19 Update
OKCPS Families and Staff,
Teacher Appreciation Week is next week, May 3-7th! As you think back to your own education, I would imagine that you don't necessarily remember specific lessons, assignments or test questions, but you do remember your teachers. That's because teachers are the heart of the educational system. Since, we have all benefited from the hard work and commitment of, at least, one teacher, I hope you'll take a moment to do something special for the teachers in your life...both past and present.

The Foundation for OKCPS will be hosting their annual Stars of Education event virtually on Thursday, May 6th at 5pm. You can tune into their Facebook page to watch as we honor the 2021 OKCPS Teacher of the Year, the Partners in Action Community Partner of the Year, Super Support Staff, Valuable Volunteers and our Sam and Charolet Shirley Outstanding Principals.

Registration for e3 Online Learning is open now. Current OKCPS students who are interested in participating in e3 next school year, should complete the registration no later than the last day of school, May 26th. Learn more and register here: www.okcps.org/e3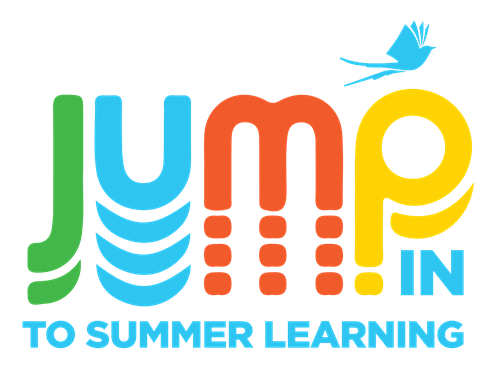 It's been a difficult year on everyone, but we also know it's been especially hard on our students' academics. To avoid further learning gaps, OKCPS is excited to offer a variety of Summer Learning options for all students. Students in grades PK-12 can participate in two options over the summer, check them out here and jump in! www.okcps.org/summerlearning
Reminders & Supports
Attendance: Students SHOULD NOT come to school if they have a fever, are feeling ill, have symptoms of COVID-19, have tested positive for COVID-19, have been exposed to a person with COVID-19 or who are waiting for test results. Instead, please keep your child at home and notify the school.
Masks: Although the City of Oklahoma City's mask mandate expires tonight at midnight, OKCPS still requires all students, staff, and visitors to wear a face mask or covering while on buses, in the school building or any part of a school's campus, and we expect this to be the case for the remainder of the school year. While our students have been doing a great job, we must all continue to work together to maintain a safe and healthy environment for our students and staff to learn and work. If you have any questions, please contact your child's school or visit the district website at www.okcps.org/covid19
COVID-19 Vaccine: Still looking to sign up to receive the vaccine? Visit www.vaxokc.com. OKCPS encourages our families and staff to receive the vaccine if they are interested.
Severe Weather Season: Some of our schools have safe rooms, please remember, these shelters are not open to the public. We also don't allow families to check students out during a major weather event for the safety of our staff, students and families. Our students and staff practice severe weather drills and OKCPS works closely with local officials to monitor weather and other conditions. Learn about the district's notification protocols related to severe weather. www.okcps.org/Page/3266
Supports: OKCPS remains committed to supporting you in every way possible. Below are some resources for families and staff:
58-STUDY (587-8839) for academic support and 587-HELP (4357) for technical support, and our Student Services Team is also available for emotional support and crisis intervention at 587-0489.

OKCPS Employee Assistance Program

is available to district staff for emotional support, legal and financial guidance and much more at no cost.

2-1-1 HeartLine is open 24/7 for help with counseling, rental assistance, food pantries, affordable housing, health resources, child care, after-school programs, caregiver support, financial programs, literacy, and job programs. As always, please call 911 for emergencies.

If you or someone you know is thinking about suicide, call 2-1-1 or the National Suicide Prevention Lifeline 800-273-TALK (8255) for 24/7 support.
Let's continue to remain vigilant in the safety practices outlined in our OKCPS Six-Point Safety Plan and enjoy the next few weeks together. As always, thank you for your ongoing support. Stay safe, everyone.
OKCPS Weekly COVID-19 Update
On April 28th, OSDH reported that the cases per 100,000 for Oklahoma County were 7.4, which keeps Oklahoma County in the OSDE's Yellow Alert Level. We must remain vigilant and closely follow all safety protocols if we want our students to be able to remain in the classroom.
Each Friday, OKCPS reports the number of active "self-reported" positive COVID-19 cases, as well as the number of individuals who have been asked to isolate due to potential exposure to the virus.
"Close Contact" Exposure refers to the number of cases when a staff member or student was in "close contact" with a person who has tested positive for COVID and has been asked to isolate. "Close contact" as defined by the Centers for Disease Control and Prevention occurs when an individual is within 6 feet of an infected person for at least 15 minutes starting from 2 days (or 48 hours) before the infected person's onset of symptoms.
Self-Reported Positive Cases refers to the number of cases when a staff member or student has notified OKCPS of positive results from a COVID-19 test.



COVID-19 Reporting
OKCPS families and staff should continue to report a positive COVID-19 test and/or an exposure to a known positive case. The reporting procedures are listed here for both students and staff: www.okcps.org/Page/5673.
Please do not come to work or school if you have a fever, are feeling ill, have symptoms of COVID-19, have tested positive for COVID-19, have been exposed to a person with COVID-19 or who are waiting for test results. Instead, stay home / keep your child at home and follow the appropriate reporting procedures.