Return to Headlines
August 4, 2021 - Message from McDaniel | Back to School & Safety Update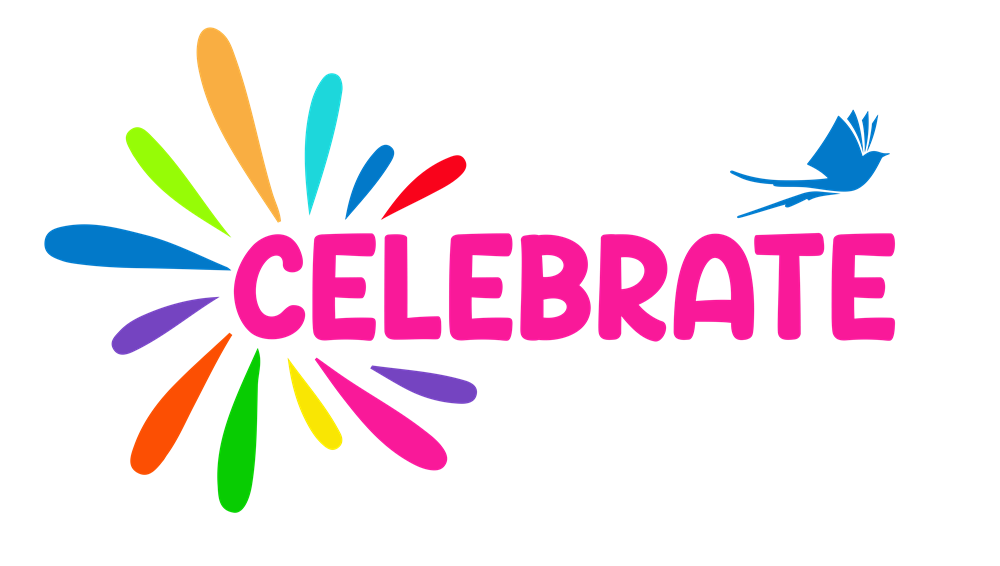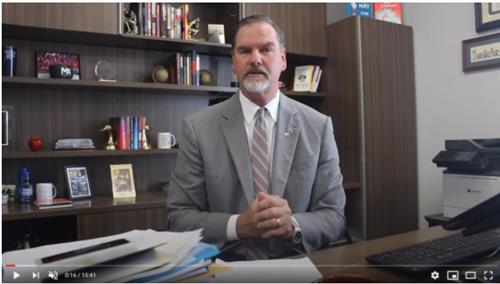 OKCPS Families & Staff,
August 9th is quickly approaching and it's time to celebrate Back To School with OKCPS!
While some of our students have opted to learn from home using the district's e3 Online Learning program, #TeamOKCPS is very excited to welcome the majority of our students back to the classroom for in-person learning 5 days a week!
Safety is Always Our Priority
As we begin a new school year together, safety will remain at the forefront of all we do. OKCPS continues to make adjustments to our COVID-19 Safety Plan, and I encourage each of you to take a moment to review it. Please rest assured that district teams are working with our public health partners to closely monitor the status of COVID-19, especially the most recent variants of the virus, as we focus on creating the safest possible learning and working environment for our students and staff.
Science tells us that the two most important preventative measures we can take to protect our students and staff from contracting this potentially deadly virus are vaccination and universal masking.
OKCPS has taken the position that it is absolutely critical for our students to remain in the classroom and we will do everything possible to keep students and staff as safe as we can. Our priority is to keep school in session because we know our students learn better when learning can take place face to face.
We are asking our staff, families and community to join us in prioritizing these three things.
If we will wear masks, get vaccinated and quarantine appropriately, we will give ourselves the best chance to keep kids healthy and in our buildings. Ultimately, people have the choice, but we are asking that masks be worn in our schools, staff and students be vaccinated if eligible and to stay home if you are exposed to COVID-19. As with any communicable disease, those who test positive will be required to stay home.
Additionally, OKCPS is continuing to invest in a variety of safeguards in order to create layers of protection. This includes a continued focus on cleaning, ionization, self-screening, access to PPE, contact tracing, testing and social distancing to the greatest extent possible.
Technology Provides Flexibility
As a reminder, all OKCPS students will be issued a mobile device for the upcoming year, and we can even help with access to the internet if needed. Learning devices will be distributed to those who still need them at your student's school once classes begin.
We are grateful that the pandemic fast-tracked our plan to be a one-to-one district. While we hope it will rarely be needed, OKCPS is grateful to have the ability to shift small groups, or even the entire district, to Virtual Learning if necessary.
Student Calendar Update
Our new technology has also allowed OKCPS to build in 7 asynchronous learning days as part of our 2021-22 School Calendar. On these days, our students will learn from home so teachers can take advantage of some valuable professional development opportunities that will make them even more impactful in the classroom! Please take a moment to pencil these dates in to make any necessary arrangements for your family.
September 20, 2021

November 8, 2021

December 6, 2021

January 31, 2022

February 21, 2022

March 21, 2022

April 4, 2022
Student & Family Support
We knew long before COVID-19 that our students faced challenges, but the depth and volume of those challenges is now even greater for some of our families. OKCPS has worked hard to tackle these issues head-on through the development of new programs like Family Connect, which connects our families to a library of resources they may need, and by adding even more counselors to our campuses thanks to a grant from the Oklahoma State Department of Education.
Federal Support for Schools
OKCPS is a recipient of the American Rescue Plan Elementary and Secondary School Emergency Relief Fund (ARP-ESSER). These funds will allow OKCPS to continue to address the impact that the COVID-19 pandemic has had, and continues to have, on our schools.
Today, we are launching a survey that will allow students, families, staff and the community to provide input as the district determines how to best utilize the funds. The survey will close on August 13th and the results will be made available at a later date.
Let's Celebrate!
OKCPS has so much to celebrate as we start this school year. We are finally able to be back together 5 days a week and participate in other in-person activities and OKCPS will be kicking off several exciting new things:
Launching

esports

at all of our high schools.

A dedicated Family Advocate will be placed at each school to better support our families and connect them with district resources.

Additional tutors will be available as we continue to address unfinished learning.

The brand new ReadOKC

On the Go

Book Bus, made possible by our incredible Foundation for OKCPS and a number of partners, is already visiting our campuses to deliver books to students.

12 new beautiful activity buses to transport our kids as we fully resume Athletics, Fine Arts and other special events.
We certainly have much to be excited about as we look toward August 9th, but the thing I'm most grateful for -- the thing I celebrate most -- is simply "us." OKCPS is a special place. Last year we experienced loss in a variety of ways, but we also saw heroes emerge and learned to rely on each other more than ever. We are all looking forward to being together again
As the first day of school approaches, I encourage you to take a moment to review our Return To Learn and COVID-19 Safety information as you take steps to protect yourself, your family and our community. Our kids are looking forward to a "normal" school year, and we owe it to them to do everything we possibly can to make that happen. Once again, everyone has to do their part.
Dr. Sean McDaniel
OKCPS, Superintendent

A few reminders as August 9th approaches:
Take a peek at our

Back To School page

on the district website where you'll find information on all the basics like uniforms, school hours, safety procedures, transportation, technology and so much more.

Make sure your child is enrolled

for the upcoming year so we can finalize our planning and create their schedule. Enrollment can be done online, at one of our school sites, by visiting our Student Services Center at Westwood. You can also email our team for help at

reg@okcps.org

or call 405-587-0435. This will help us make sure your child is ready to go on Day One!

Ensure you

sign up to receive district and school-specific messages

by following the instructions here:

www.okcps.org/Page/5177

Mark your calendar

for any "Back To School" events at your child's school such as Open House, Meet The Teacher and Schedule Pick-Up opportunities, as well as making note of the 7 asynchronous learning days that OKCPS will observe as part of our 2021-22 School Calendar.

Locate your child's

electronic learning device and accessories

. We will be asking our students to bring these back and forth to the classroom with them as we continue to integrate technology into their daily learning experience, so be sure it's charged and ready to go on Day One.

Ensure your child is up-to-date with all of the necessary childhood vaccinations

. Although we've all been focused on COVID-19 for the past year, there are a variety of regular childhood vaccinations that must also be completed before a student is allowed to attend school. Visit

www.okcps.org/Page/3944

if you have questions. Our partners at Oklahoma City-County Health Department are ready to help administer these vaccines!

Take a moment to look around your house for

OKCPS library books, uniforms, band instruments or other items

that may need to be returned. There will be no penalty, of course...we are just trying to gather items that may still be at home.

Start talking to your child about heading back to school

, especially our youngest learners who may be entering our buildings for the first time. Go over your plan on how students will get to and from school prior to the first day. Most importantly, make sure students get a good night's rest so they are ready to learn each day!

Attendance matters

and we want all of our students and staff members to be present each day, and on time. However, if you or your child is feeling ill, please stay home!