"People will forget what you said. People will forget what you did. But, people will never forget how you made them feel." – Maya Angelou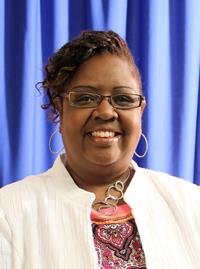 Phone: 587-4700
Email:
Degrees and Certifications:
Ms.

Tonya Brackeen

Greetings Everyone! My Name is Ms. Tonya Brackeen ,

I am grateful and honored to be the administrator of Buchanan Elementary School. Buchanan has a reputation of producing academic and socially prepared middle school students. I wish to continue this tradition. My goal is to provide our teachers with scientific, researched-based instructional strategies that increases student rigor and engagement. I will work to make sure our teachers have all the professional development and instructional materials they need to achieve this goal. For the students, my goal is to provide a minimum of two field trips this school year. Field trips are a vital part of the learning as it helps to provide background knowledge; prior knowledge stimulates and increases reading comprehension and vocabulary. Along with traditional field trips, I will work to make sure teachers are providing virtual field trip and hands-on classroom experiences to achieve this goal. Parents, you are your child's first teacher. It is my goal to increase our parental involvement. I will work to increase the parental involvement by recruiting parents to volunteer as classroom, library, and/or cafeteria helpers. Parents are needed for field trips, classroom helpers, and for school dismissal. Making sure students come to school on time, dressed properly, and ready for the day's instruction is parental involvement. Also, it is my goal to keep our Buchanan community aware of our activities by sending home reminder notices and a monthly calendar in the Thursday Folder.

As a product of Oklahoma City Public Schools (I attended Sequoyah, Polk, Hoover and graduated from John Marshall), I understand the dynamics of attending an urban school. As I look at the students here at Buchanan, I see myself. Education is the great equalizer. I want the students here at Buchanan to know "the more you learn, the more you earn". Producing students who can express themselves intelligently and who can behave appropriately in various situations is my goal. So, as we move forward into this school year, I want everyone to learn socially acceptable behavior, to learn grade-level skills that prepares them for the next grade, to be safe, to be nurtured, to treat each other with respect, and to make at least one person a day feel valued and respected.