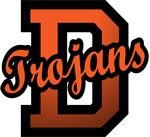 FREDERICK A. DOUGLASS HIGH SCHOOL

Senior Packet Information

The Senior packet may be paid for in five payments. All payments must be made through Mr. Smith, and will be receipted. Packets are not refundable or transferable. Items are not sold separately. First payment is due October 4, 2019 second payment November 8, 2019, third payment December 6, 2019, fourth payment February 7, 2020 and the final payment is due March 6, 2020. A late fee of $10 will be added to each late payment. The late fee will be added 10 days after each due date.

Please remember that Commencement Announcements and Senior Portraits are not included in this packet.

Please contact Mr. Smith (587-4309) for more information.

Option #1

Cap and gown unit ( yours to keep)

You will not be able to participate in senior week activities with this option

$40 (5 payments of $8.00)

Option #2

Cap and gown unit (yours to keep)
Senior T-shirt
Senior Class group picture
Senior Luncheon Ticket

• Senior Fee/Activities $195 (5payments of $39.00)

Robing Ceremony and Commencement Dress Code

LADIES

Dress/Skirt/Blouse Dress Shoes (no flip flops or house shoes) Ladies, it is very important that nothing hang below the gown

MEN

Dress Shirt Tie Dress Slacks Dress Shoes

Please adhere to the dress code! We want the Class of 2020 to look as uniform as possible!

Please contact me if you have any questions

Thanking you in advance for your cooperation

Mr. Smith (405) 587-4309
If you have any questions, please contact Mr. Orlando Smith via email, oasmith@okcps.org.