Crusader Middle School Bound Video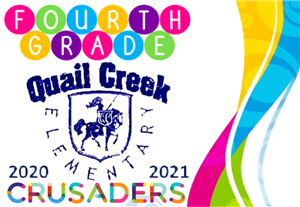 Wednesday, May 26th, 2021 -- was the last day of the school year and what a year it has been. On Tuesday, May 25th, we celebrated our 4th graders with a promotion parade. We continue to honor them with final farewell words from them!
THIS IS THEM, they are #MiddleSchoolBound
** click this link -->

4th Grade Video

<-- click this link **
TURN YOUR SOUND ON!! We do not own the musical rights to this selection.