Student Drop-off and Dismissal Procedures
Student Drop-off and Dismissal Procedures
*Please refer to the map below for the drop-off and dismissal locations.
*The new school hours are from 8:15-3:05 with the doors opening at 8:00 to receive students for breakfast.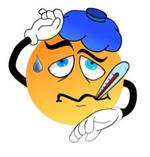 Please DO NOT send your child to school ill or showing any symptoms of becoming ill. Your child should be fever-free WITHOUT the use of fever-reducing medications for at least 24 hours before they return to school.
Please be aware that you cannot travel west on 50th between the following hours. The Spencer Police Department will issue tickets.
8-9:00 AM and 3-4:00 PM