Return to Headlines
September 16, 2021 Message from McDaniel | Strengths and Difficulties Questionnaire (SDQ)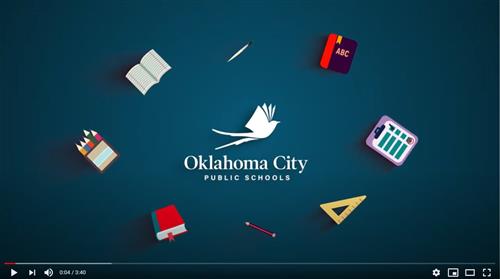 OKCPS families,
For the past few years, OKCPS has made a lot of progress and launched some groundbreaking work to better understand and meet the needs of our students, families and staff. But we are far from finished, and we really need your help to take us to the next level.
During the months of September and October, each of our families will be asked to complete the Strengths and Difficulties Questionnaire (SDQ) so we can better understand the social and emotional needs of our students. The questionnaire will ask about bullying, concentration and how students tend to interact with each other.
This will allow OKCPS to make sure the programs and resources we have in place are actually meeting the needs of our students and families. The worst thing we could do as a district is to "guess" what support would be most helpful for you and your child.
The dates for taking the SDQ have been staggered to ensure everyone has an opportunity to participate and accommodate a district of this size. Each family will receive a link to the questionnaire, either through your Parent Portal OR directly from your child's school. If you don't receive access based on the schedule below, please reach out to your child's principal.
I know, another survey, but it may truly be one of the most important things you'll do all year...and it's only 25 questions! Essentially these 10 minutes of your time could help how OKCPS plans and implements programs for the next ten years!
Thanks in advance for taking a few minutes to complete the questionnaire when it arrives in your email. Trust me when I tell you it will be time well spent.
Dr. Sean McDaniel
Superintendent
Families can learn more about the SDQ by visiting: www.okcps.org/SDQ
| | |
| --- | --- |
| Rollout Dates for SDQ | Grades |
| September 13 - 17, 2021 | Kindergarten, 5th, 9th graders |
| September 20 - 24, 2021 | 1st, 6th, 10th graders |
| September 27 - October 1, 2021 | 2nd, 7th, 11th graders |
| October 4 - 8, 2021 | 4th, 8th, 12th graders |
| October 19 - 22, 2021 | 3rd graders |