Return to Headlines
5/7/2021 Message from McDaniel | Weekly COVID-19 Update
OKCPS Families and Staff,
What a wonderful week for OKCPS! In addition to honoring our educators for Teacher Appreciation Week, last night we came together virtually with our friends at the Foundation for OKCPS for the Stars of Education event where we celebrated the 2021 OKCPS Teacher of the Year, the Sam and Charolet Shirley Outstanding Principals, our the Partners in Action Community Partner of the Year, as well as the Super Support Staff and Valuable Volunteers for 2021. Click here to learn more about our winners!
This week, OKCPS is excited to announce Family Connect, a resource program for families. Families can request support by calling (405) 587-FEEL to speak to a case manager Monday through Friday from 8am to 4:30pm. Family Connect can assist families with support in the following areas: mental health, physical health, GED prep/academic classes, employment resources, senior citizen support and transportation. Learn more about Family Connect by visiting www.okcps.org/familyconnect. Families, we are here for you, so please don't hesitate to call.
2021-22 e3 Pre-Registration & Summer Learning Opportunities

e3 Pre-Registration: OKCPS continues to accept pre-registration for our online learning program. e3 Online Learning is the OKCPS 100% online educational distance learning pathway for students. e3 Online Learning is a school within a school and students remain enrolled in their home schools. e3 Online Learning provides students and families with a 24/7 online learning environment that can meet an individual student's unique needs utilizing internet-based, individualized instruction. e3 Online Learning courses are monitored and supported by OKCPS teachers, counselors, school psychologists, special education teachers, and administrators. Learn more or pre-register for e3 Online Learning for next school year by visiting, www.okcps.org/e3.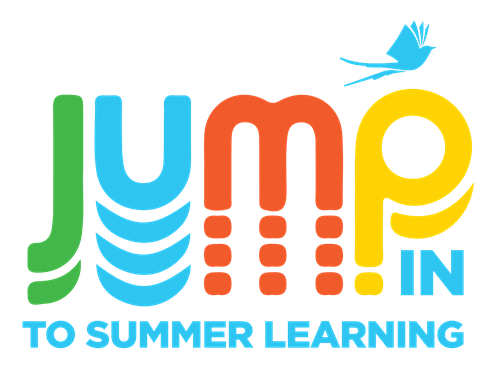 Summer Learning: OKCPS encourages all of our families to "Jump In" to Summer Learning by taking advantage of one of our summer learning options. OKCPS students in grades PK - 12th will have several opportunities to engage in summer learning activities that will keep them connected to learning and have the opportunity for closing learning gaps. Families can learn more and register for different options by visiting www.okcps.org/SummerLearning.
Reminders & Supports
Graduations: OKCPS is moving forward with our plan to host in-person graduation ceremonies for our class of 2021. Seniors will each be given a designated number of tickets (based on venue, capacity and class size) for family or friends to attend their ceremony. Unfortunately, because we want to host these graduations in-person and do so as safely as possible, seating will be limited and ceremonies WILL NOT be open to the general public. A ticket will be required to attend. All attendees, graduates, and district staff will be required to wear a mask (covering both the mouth and nose) at all times while inside the graduation venue. Our health and safety guidelines are in place to protect our graduates, families, and staff and we ask everyone to follow the outlined / posted protocols to keep everyone safe.
Additionally, OKCPS will offer a livestream of each ceremony which can be watched in real-time for those who are unable to attend in-person. Details regarding the livestreams will be shared ahead of each event. See dates and details here: www.okcps.org/Domain/1262
Last day of classes: The last day of classes for OKCPS students is Wednesday, May 26th.
Attendance: Students SHOULD NOT come to school if they have a fever, are feeling ill, have symptoms of COVID-19, have tested positive for COVID-19, have been exposed to a person with COVID-19 or who are waiting for test results. Instead, please keep your child at home and notify the school.
Masks: OKCPS requires all students, staff, and visitors to wear a face mask or covering while on buses, in the school building or any part of a school's campus, and we expect this to be the case for the remainder of the school year. While our students have been doing a great job, we must all continue to work together to maintain a safe and healthy environment for our students and staff to learn and work. If you have any questions, please contact your child's school or visit the district website at www.okcps.org/covid19
COVID-19 Vaccine: Still looking to sign up to receive the vaccine? Visit www.vaxokc.com. OKCPS encourages our families and staff to receive the vaccine if they are interested.
Supports: OKCPS remains committed to supporting you in every way possible. Below are some resources for families and staff:
OKCPS Employee Assistance Program

is available to district staff for emotional support, legal and financial guidance and much more at no cost.

2-1-1 HeartLine is open 24/7 for help with counseling, rental assistance, food pantries, affordable housing, health resources, child care, after-school programs, caregiver support, financial programs, literacy, and job programs. As always, please call 911 for emergencies.

If you or someone you know is thinking about suicide, call 2-1-1 or the National Suicide Prevention Lifeline 800-273-TALK (8255) for 24/7 support.
Let's continue to remain vigilant in the safety practices outlined in our OKCPS Six-Point Safety Plan and enjoy these last few weeks together. As always, thank you for your ongoing support. Stay safe, everyone.
OKCPS Weekly COVID-19 Update
On May 4th, OSDH reported that the cases per 100,000 for Oklahoma County were 6.8, which keeps Oklahoma County in the OSDE's Yellow Alert Level. We must remain vigilant and closely follow all safety protocols if we want our students to be able to remain in the classroom.
Each Friday, OKCPS reports the number of active "self-reported" positive COVID-19 cases, as well as the number of individuals who have been asked to isolate due to potential exposure to the virus.
"Close Contact" Exposure refers to the number of cases when a staff member or student was in "close contact" with a person who has tested positive for COVID and has been asked to isolate. "Close contact" as defined by the Centers for Disease Control and Prevention occurs when an individual is within 6 feet of an infected person for at least 15 minutes starting from 2 days (or 48 hours) before the infected person's onset of symptoms.
Self-Reported Positive Cases refers to the number of cases when a staff member or student has notified OKCPS of positive results from a COVID-19 test.

COVID-19 Reporting
OKCPS families and staff should continue to report a positive COVID-19 test and/or an exposure to a known positive case. The reporting procedures are listed here for both students and staff: www.okcps.org/Page/5673.
Please do not come to work or school if you have a fever, are feeling ill, have symptoms of COVID-19, have tested positive for COVID-19, have been exposed to a person with COVID-19 or who are waiting for test results. Instead, stay home / keep your child at home and follow the appropriate reporting procedures.