Return to Headlines
5/18/2020: Message from McDaniel: ReConnect Community Survey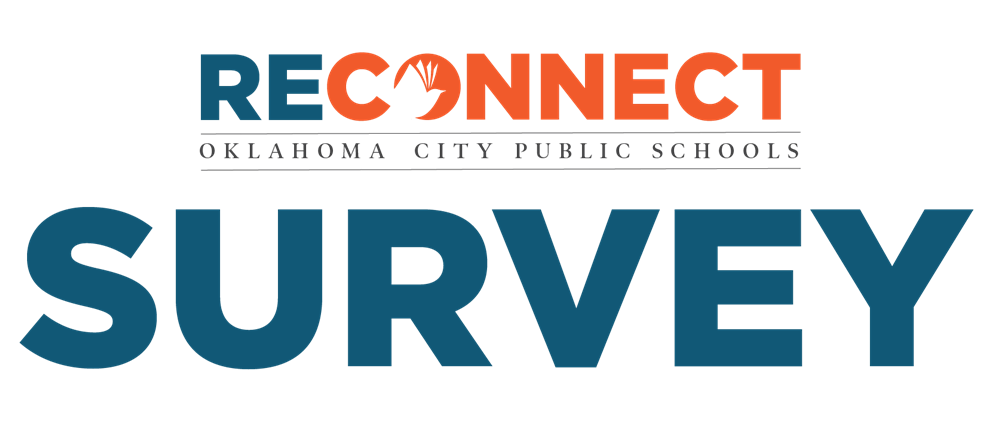 ---
May 18, 2020 -- Message from McDaniel: Help OKCPS Plan for the Future
OKCPS Families, Staff and Community,
Earlier this year, OKCPS kicked off our process to evaluate and refresh our strategic plan, known as The Great Commitment. As we look toward 2020-2025, it's important that we gather input from a variety of stakeholders as we create a vision for the future of OKCPS.
So far, we have received feedback from our board, district leaders and a select group of teachers and staff. We were also very pleased to welcome a diverse group of community members to three work sessions in March to provide their thoughts on OKCPS' strategic direction. And now, our next step is to cast an even wider net to hear from all staff, families, and our engaged community members through a survey that opens today, May 18th.
This bilingual, anonymous survey will help us understand your perceptions of OKCPS, as well as what our stakeholders believe is most important to advancing equity and excellence in our schools.
ReConnect Community Survey Click Here!




The information gathered here will be critical to our district's decision-making. We hope you will make your voice heard to help us understand what our core priorities should be as OKCPS works to meet the needs of our students and community for the next five years and beyond.
Thank you in advance for taking the time to give us your thoughts, and we hope you will share the survey link with others as well.
Here's to an even brighter future for OKCPS and for our great city!
Sincerely,

Dr. Sean McDaniel
Superintendent of Schools
---
18 de Mayo -- Mensaje de McDaniel: Ayude a Planear el Futuro de OKCPS
Familias, personal y comunidad de OKCPS,
A principios de este año, OKCPS inició nuestro proceso para evaluar y actualizar nuestro plan estratégico, conocido como El Gran Compromiso (The Great Commitment, en inglés). A medida que miramos hacia el 2020-2025, es importante que recopilemos aportes de una variedad de partes interesadas a para crear una visión para el futuro de OKCPS.
Hasta ahora, hemos recibido comentarios de nuestra Junta de Educación, líderes del distrito y un grupo selecto de maestros y personal. También nos complació dar la bienvenida a un grupo diverso de miembros de la comunidad a tres sesiones de trabajo que tuvimos en el mes de marzo y donde ellos pudieron brindar sus opiniones sobre la dirección estratégica de OKCPS. Ahora, nuestro próximo paso es escuchar a todo el personal, las familias y los miembros de nuestra comunidad a través de una encuesta que se inicia hoy, lunes 18 de mayo.
Esta encuesta bilingüe y anónima nos ayudará a comprender sus percepciones de OKCPS, así como lo que nuestras partes interesadas ​​consideran más importante para avanzar en la equidad y la excelencia en nuestras escuelas.
Encuesta Comunitaria ReConnect: Click Here!
La información obtenida de esta encuesta será crítica para la toma de decisiones de nuestro distrito. Esperamos que haga escuchar su voz para ayudarnos a comprender cuáles deberían ser nuestras prioridades centrales, mientras OKCPS trabaja para satisfacer las necesidades de nuestros estudiantes y comunidad para los próximos cinco años y más.
Gracias de antemano por tomarse el tiempo de expresar sus opiniones, y esperamos que también comparta el enlace de la encuesta con otros.
¡Hay un futuro aún más brillante para OKCPS y para nuestra gran ciudad!
Sincerely,

Dr. Sean McDaniel
Superintendent of Schools