Return to Headlines
OKCPS Hires New Leader for Human Resources
OKCPS is excited to welcome Jason Brown as our new Assistant Superintendent of Human Resources. Brown will begin in his new role in mid-January.
"I am excited to have Jason joining us on #TeamOKCPS! He is a proven, effective leader, but, most importantly, Jason is student-centered and keenly focused on making decisions that are good for teachers and students. Our entire team is looking forward to working with Jason." - Dr. McDaniel, Superintendent of Schools.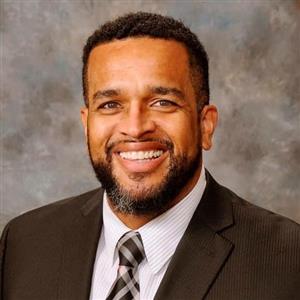 Jason Brown has been an educator for more than 20 years. He began his career as a teacher in Midwest City. He also worked for OKCPS in 2000 with the GEAR UP program and Curriculum Services.
Upon completion of his Masters' Degree, Brown worked as an assistant principal and principal at the secondary level in Mid-Del and Edmond schools. In 2011, Brown was promoted to serve as the Executive Director of Secondary Education for Edmond Public Schools. For two years, Brown worked as the Assistant Superintendent of Personnel Services for Norman Public Schools (NPS).
Most recently, as the Deputy Superintendent in Norman, Brown was responsible for administrator evaluations, overall district supervision and the implementation of the district's strategic improvement plan.
"I am beyond excited to become part of Team OKCPS. I believe the addition of Dr. Sean McDaniel marked a turning point in the district that will allow OKCPS to live up to its mission and vision for our students. To be part of that journey would be a uniquely wonderful opportunity for any educator. To have the opportunity to work in the largest district in the state during the renaissance era of our growing and thriving city is a dream fulfilled. Twenty four years after being hired for my first teaching position, I get to watch with excitement and pride as my own daughter steps into a classroom as an elementary teacher. It is from that perspective, along with my experience as a principal and school personnel administrator, that I look to assist the hard-working teachers and staff of OKCPS in our quest to provide the best education possible for our students." - Jason Brown, Assistant Superintendent of Human Resources