Return to Headlines
Statement Regarding Proposal for Community Engagement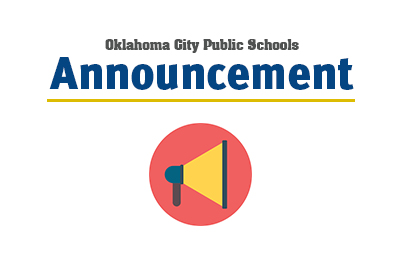 Based on Board Member interest, OKCPS Superintendent Lora will bring forward a proposal requesting permission to engage the communities at the 4 schools currently named after Confederate leaders (Jackson, Lee, Stand Watie & Wheeler) to see if those communities have interest in going forward with a name change. If there is interest, she will come back to the board with an official proposal to start the process.
"As a first step, OKCPS is committed to working closely with community historians to ensure we have a full understanding of the current heritage of our schools," said Supt. Aurora Lora. "I am not interested in forcing a new name on any community that does not feel it is necessary. Rather, I hope to this opportunity to share information on the current namesakes and then help find funding for those schools where the community feels a name change is needed."
OKCPS does not tolerate hate or discrimination, and we remain committed to providing an environment where all students feel safe and can have a positive educational experience.
OKCPS Board policy D-08 - Naming New Facilities, currently states that "In situations deemed unusual or appropriate, the board may take steps to rename a school/facility or portions thereof." District leaders believe this situation that warrants the board's consideration.
Superintendent Lora's initial proposal will be considered at our next regular OKCPS Board of Education Meeting on Tuesday, September 5th.
____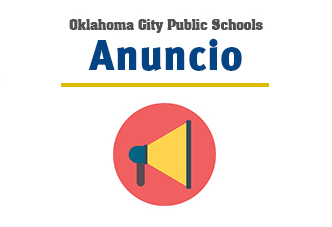 La Superintendente Lora de OKCPS presentará una propuesta, basada en el interés de los miembros de la Junta de Educación, solicitando permiso para involucrar a las comunidades en las 4 escuelas que actualmente reciben el nombre de los líderes confederados (Jackson, Lee, Stand Watie y Wheeler) para evaluar si dichas comunidades están interesadas en cambiar el nombre de sus escuelas. Si hay interés, ella volverá a la Junta con una propuesta oficial para iniciar el proceso.
"Como primer paso, OKCPS está comprometido a trabajar estrechamente con los historiadores de la comunidad para asegurar que tengamos un entendimiento completo del patrimonio actual de nuestras escuelas", dijo la Superintendente Aurora Lora. "No estoy interesada en forzar un nuevo nombre en ninguna comunidad que no crea que sea necesario. Más bien, espero que esta oportunidad nos permita compartir información sobre los nombres actuales y luego ayudar a encontrar fondos para las escuelas donde la comunidad siente que un cambio de nombre es necesario."
OKCPS no tolera el odio o la discriminación, y seguimos comprometidos a proporcionar un ambiente donde todos los estudiantes se sientan seguros y puedan tener una experiencia educativa positiva.
Tal y como lo expresa el reglamento D-08 de OKCPS, "en las situaciones que se consideran inusuales o apropiadas, la junta directiva puede tomar medidas para cambiar el nombre de una escuela/instalación o porciones de la misma. "Los líderes del distrito creen que esta situación justifica la consideración de la Junta de Educación.
La propuesta inicial de la Superintendente Lora será considerada en nuestra próxima reunión regular de la Junta de Educación de OKCPS el martes, 5 de septiembre.