Return to Headlines
10/23/2020 Message from McDaniel: Weekly COVID-19 Update
OKCPS Families & Staff,
What a great week as OKCPS kicked off our new A/B schedule!
On Tuesday, our buses began running, alternative education sites reopened and elementary halls were once again filled with little ones as our Pre-K and Kindergarten students entered our buildings -- some of them for the very first time!
I am grateful to the teams who have worked tirelessly to create a safe environment for #TeamOKCPS and for our students. And, although there was some anxiety, it was quickly overshadowed by the pure excitement and joy felt by students and teachers alike as we opened our classrooms for the first time since March! Finally seeing our students' faces in-person instead of on a screen was what we have all been waiting for, and as I visited Hawthorne Elementary on Tuesday morning, I saw nothing but smiles from our students and teachers...even through their masks.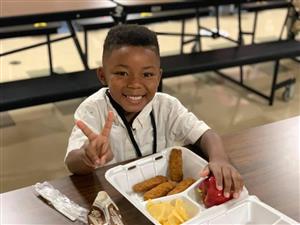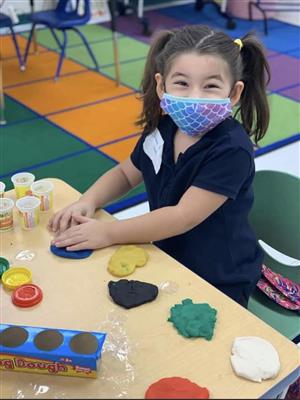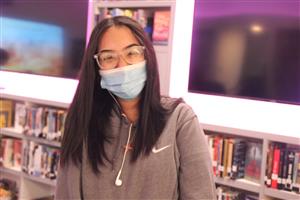 We knew that keeping our community healthy and safe would mean that our school year would look and feel very different, but OKCPS is excited to be moving into the next steps of our Return To Campus plan. By working together with our families and community partners, we're doing everything we can to make it a great year for all of our students!
State & County COVID Weekly Reporting
Today's reporting from the Oklahoma State Department of Health (OSDH) indicates that the cases per 100,000 for Oklahoma County are 25.2 for this week, as compared to 27.3 last week. This means we are still at Orange Level 2 according to the Oklahoma State Department of Education's (OSDE) Covid Alert Map.
As a reminder, because our state may be faced with a fluctuation between Orange Alert Level 1 and 2 for the foreseeable future, OKCPS believes it is more appropriate and consistent to make any significant instructional changes for our district at the OSDE Red Alert level. This means that the items below would only halt if Oklahoma County were to transition into OSDE's Red Alert Level and/or if we were to see a significant change to some of our other data points.
Because Oklahoma County is at Orange Level 2 this week, OKCPS will move forward with the following:
Continuation of High School athletics and extracurricular activities

Continuation of 90-minute (optional) curricular and co-curricular afterschool activities

Continuation of in-person instruction for students with special needs who were in a self-contained classroom 4 days a week, 4 hours a day schedule

Continuation with in-person learning in an A/B setting for our Pre-K, Kindergarten and Alternative Education students who returned on October 19

Move forward with our plan to welcome our remaining 1st - 12th grade students, including our Newcomers (new to the United States), back for in-person learning in an A/B setting on Monday, November 9.
OKCPS COVID Reporting
Each Friday, OKCPS will report the number of "self-reported" positive COVID-19 cases, along with the number of individuals who have been asked to isolate due to potential exposure to the virus.
"Close Contact" Exposure refers to the number of cases when a staff member or student was in "close contact" with a person who has tested positive for COVID and has been asked to isolate. "Close contact" as defined by the Centers for Disease Control and Prevention occurs when an individual is within 6 feet of an infected person for at least 15 minutes starting from 2 days (or 48 hours) before the infected person's onset of symptoms.
Self-Reported Positive Cases refers to the number of cases when a staff member or student has notified OKCPS of positive results from a COVID-19 test.

As we continue to see an elevated number of cases in Oklahoma County, it is extremely important that everyone remain vigilant and follow all safety protocols outlined by the district and other public health agencies. These measures are in place to protect you and the health and safety of those around you and should be followed at all times. Also, for more information on OKCPS Health & Safety Protocols, please visit: www.okcps.org/FAQ
Reminders
As a reminder, even as we begin to shift some of our students to the A/B setting, all OKCPS families may continue to call 58-STUDY (587-8839) for academic support or 587-HELP (4357) for technical support. Our 587-FEEL hotline also remains active to provide emotional support and crisis intervention help. Lastly, our "Grab & Go" breakfast, lunch, supper and snack will still be available to any child age 0 to 18 at no cost from Monday through Friday from 10:30 a.m. to 1:00 p.m. at all school sites. We hope you will continue to take advantage of these resources!
As I have said before, there are no easy decisions when it comes to navigating this pandemic, but please rest assured that the health and safety of our students and staff is always our priority. I deeply appreciate your continued flexibility, commitment and patience. Let's continue to support our students and each other as we forward -- together.
I will update you again next Friday. In the meantime, please stay safe, everyone.
Dr. Sean McDaniel
Superintendent