COVID-19 Resources for Families, Staff & OKC Community
2-1-1

Anyone in the OKC community can access the resources available through the 2-1-1 HeartLine. HeartLine's staff is working hard to collaborate with their partners to serve Oklahomans in need 24 hours a day, 7 days a week. If you find yourself in need of anything during this time, please dial 2-1-1. Resources include support with rental assistance, food pantries, affordable housing, health resources, child care, after-school programs, caregiver support, financial programs, literacy, and job programs. Visit thier site to learn more. https://heartlineoklahoma.org/

OKCPS Employee Assistance Program

OKCPS Employees also have access to our Employee Assistance Program at no cost. Resources include emotional support, legal and financial guidance and much more. Visit the OKCPS EAP page to learn more.

587-FEEL(3335)

Call Center Hours: 10:00 AM to 3:00 PM Monday through Friday.


OKCPS recognizes the stressors our families and students face as a result of COVID-19 and the statewide school shut down. In response, we have created a community call center. It is staffed by our counselors and social workers who provide emotional support and crisis intervention to OKCPS students and families. If you are feeling anxious or worried about yourself or your child, please call 587-FEEL (3335) Monday thru Friday 10:00am to 3:00pm. If calling after hours or on weekends, you may leave your name and phone number and one of our on-call counselors will call you back on the next business day.

As always, for emergencies, please call 911. For information about behavioral health services and many other resources for you and your family, please call 2-1-1. If you or someone you know is thinking about suicide, call 2-1-1 or the National Suicide Prevention Lifeline 800-273-TALK (8255).

Change of this magnitude is hard. We've all been through a lot in the last few months and, unfortunately, much is still unknown. So, we encourage you to take care of yourself and each other. We will get through this...together.
How to Safely Wear a Mask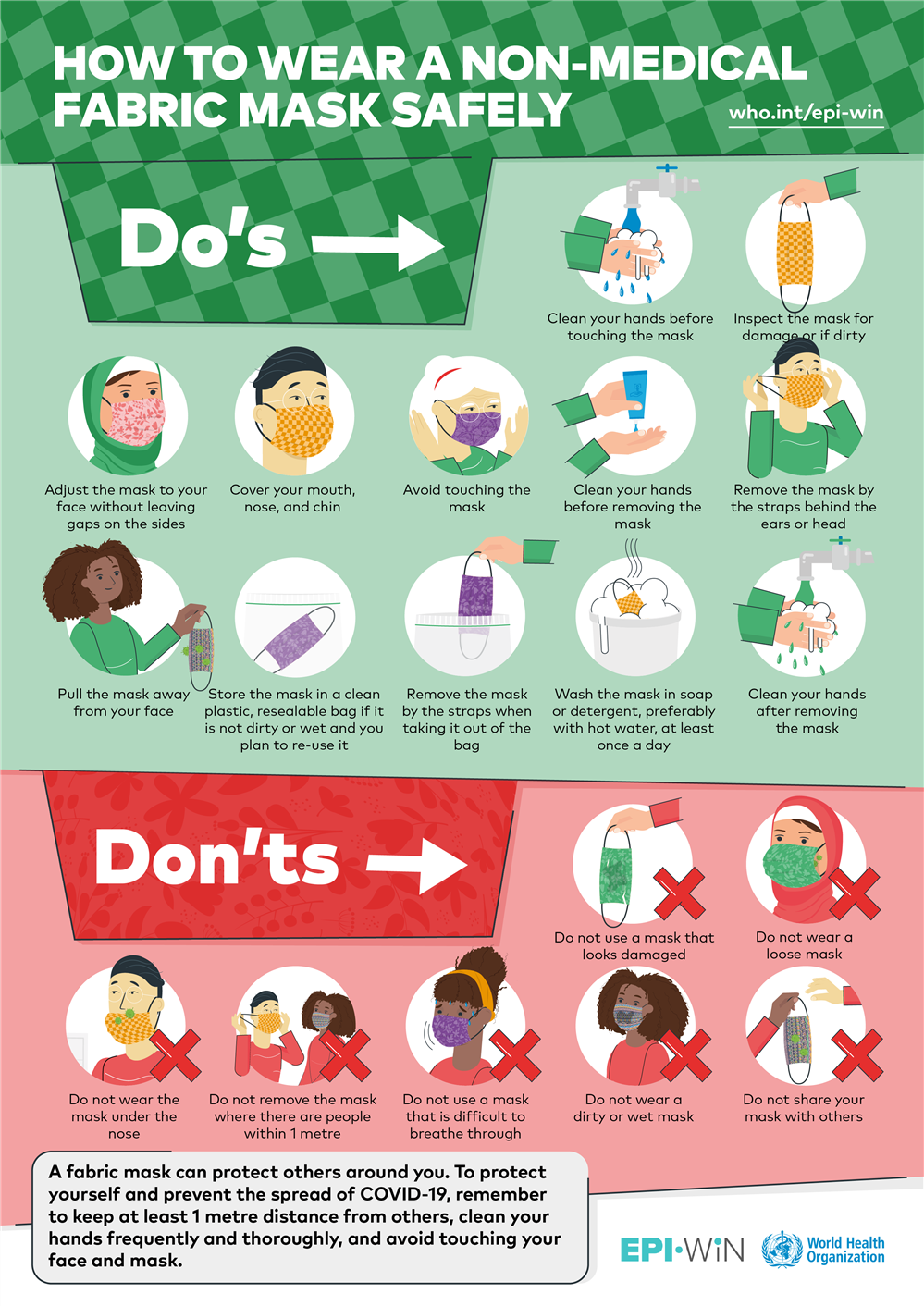 Protecting Yourself and Others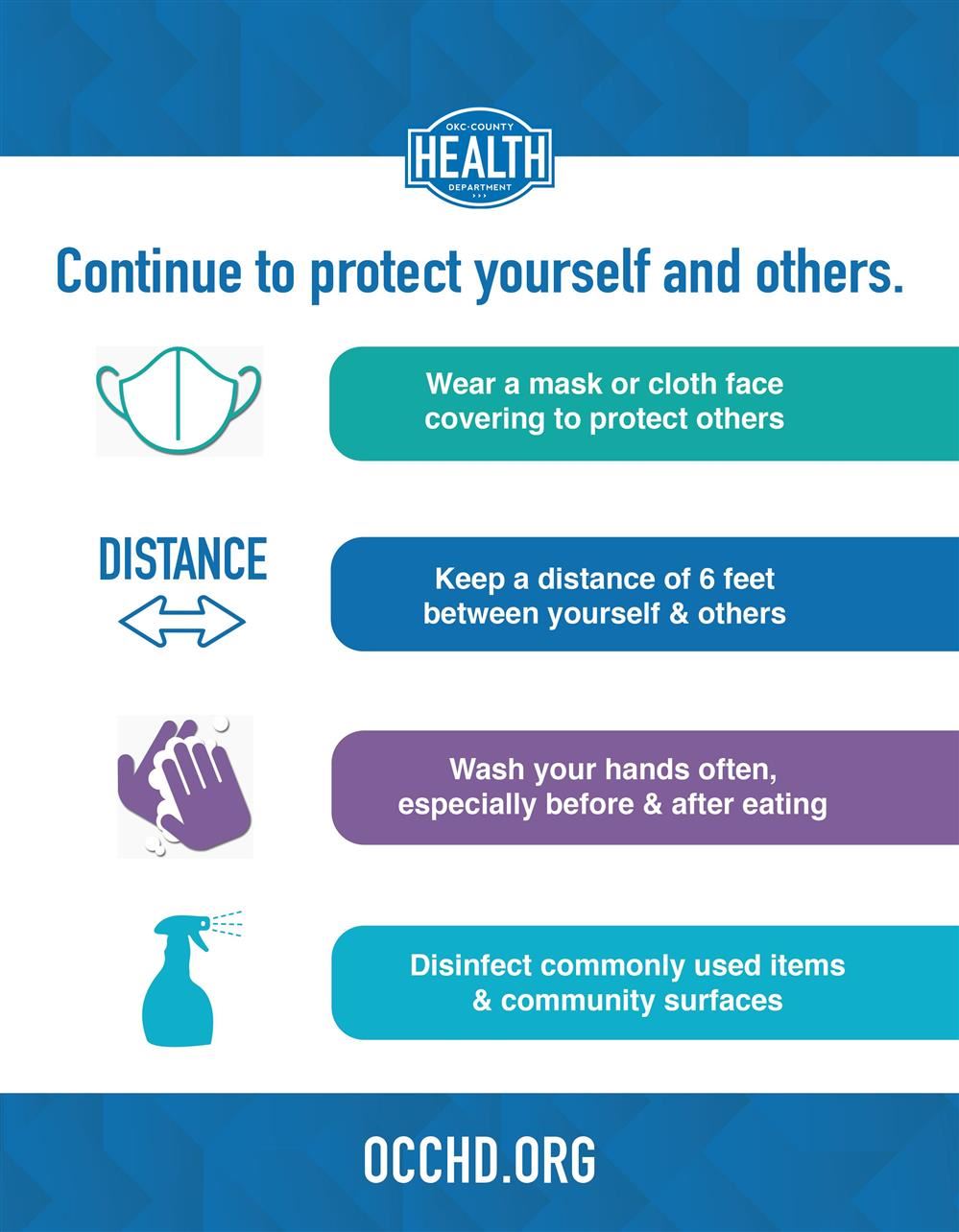 How to talk about COVID-19 with your child.
Q: What conversations should parents have with their children at home?

We know families, staff, and students are worried. We are committed to keeping you informed and working with you to keep our school communities safe. Want resources to share with your children?
Cox Connect to Compete
Q: How can families receive low-cost Internet access?

To ensure digital equity for low-income students without internet at home, Cox Communications has made temporary changes to their low-cost service, Connect2Compete, including a speed increase to 50 Mpbs to support families with multiple people competing for bandwidth for the next 60 days. Additional changes include:

* First 30 days complimentary service, $9.95/month thereafter.

* First 30 days complimentary premium remote helpdesk support to provide peace of mind and ease for technology needs

* In-home Wi-Fi equipment and standard installation with no additional fees

* In association with PCs for People, families can purchase discounted refurbished computers: https://cox.pcsrefurbished.com/

All OKCPS families with a student enrolled in OKCPS neighborhood and/or application schools who do not currently have home internet service should be eligible for this service since OKCPS is a Community Eligibility Provision district. For more information, please visit the Connect2Compete website.